In this blog, I share my best beauty and wellness tips, tried & true. I hope to inspire you to take initiative of your health. Looking & feeling the best you've ever felt can change your life. I'm a firm believer that true beauty is achieved from the inside out. There is something so attractive about a healthy & natural glow… and everybody wants it!
Dr. Jamie Lyn Rezoski is a Naturopathic Doctor in Ontario, Canada. After finishing her Bachelor of Science degree in Biology, Dr. Rezoski graduated from the Canadian College of Naturopathic Medicine's doctorate program along with an internship at the Robert Schad Naturopathic Clinic and Brampton Civic Hospital. Dr. Rezoski is currently seeing patients in Toronto, Windsor and online via Telemedicine. She has a special focus in hormonal & dermatological optimization. She prioritizes patients' health goals and gives comprehensive treatment plans. Try her signature acupuncture facial complimented by LED light therapy, facial cupping and lymphatic drainage.
Book an appointment with Dr. Jamie Lyn Rezoski, ND 
Follow @drjamielyn on Instagram
Need a supplement? Check out my dispensary below.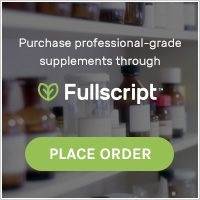 MEDIA:
Podcast: How to Glow From The Inside Out (Mind Your Business with Emily Lyons)
Article: Could Cosmetic Acupuncture be the New Botox? (Thought Catalogue)
Article: How to Prevent Maskne (Pretty Little Hangers)
Podcast: Optimizing Your Health For Longevity (The Andrew Bilak Show)