If you follow me on Instagram, Snapchat, or Facebook… you know I've recently travelled and spent the month in Asia. The best thing about travelling to the other side of the world is exploring their culture and traditional practices of achieving everyday health and beauty. Every country has a certain beauty ideal and media around the world can hold completely different standards of beauty than other countries. The various global perceptions of beauty has really sparked my interest and I have always paid attention to this every time I travel. During my stay in Asia, I really wanted to learn what their culture considered attractive in comparison to how I was cultured to identify as beautiful growing up in the West. In 2016, most North American the media has focussed a lot of attention mainly on a look that mainly consists of curves, full lips, wide eyes, bronzed/glowy skin and long, thick dark hair. The main beauty icons we are exposed on a daily basis are celebrities such as the Kardashians, exotic Victoria Secret Models and dark European actresses, etc..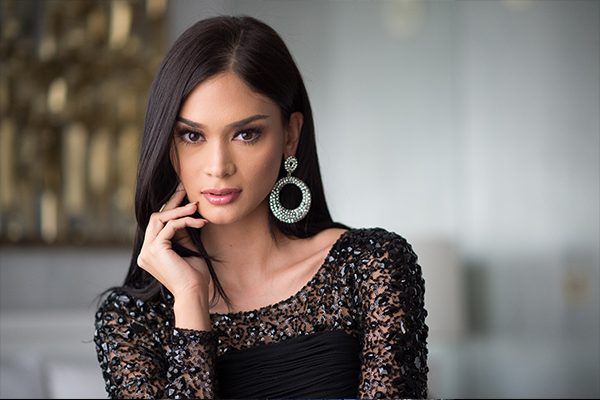 One day in Vietnam, I was people watching from my pedicure chair as I was getting my nails done in a trendy area in Ho Chi Minh. I tried to notice a trend in which Asian girls carried themselves with the most confidence and who received the most stares of admiration from the aestheticians in the salon. The trend of beautiful girls ended up being the women who were tall, slim, big opened eyes, fair-skinned with lighter-coloured hair. Driving down the streets of Thailand, I remembered noticing so many advertisements featuring Taylor Swift. Swift was advertising cars to airlines, from shampoos to cell phones on these billboards. Her and Harry Styles from One Direction seemed to be the most popular brand ambassadors around there. These two both have the looks that I noticed Asian's seemed to perceive as the most beautiful from inside the Vietnamese nail salon.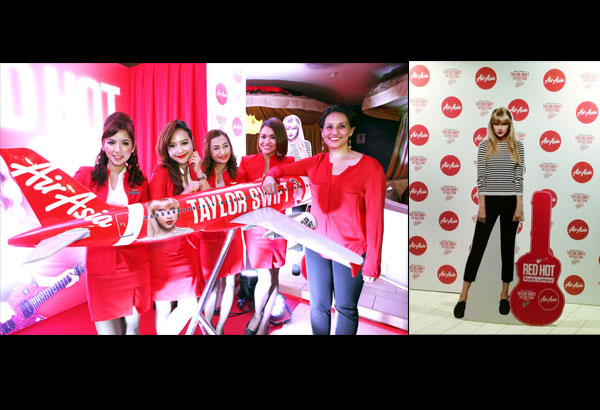 That tall, milky-white skin and blond look was everywhere once I started noticing the trend! Can you guess what all the mannequins looked like in Vivo City mall?
Asia's perception of beauty is rather different from ours. It is interesting to think about the fact that most people in the tropical zones of Asia that I visited (Thailand and South Vietnam) naturally all have dark black hair dark olive skin. This isn't strange since it's a known saying that 'everyone wants what they don't have'. All throughout Vietnam and Thailand, motorbikes are the top choice for transportation. The only problem is that the drivers are exposed to sunshine during their commute. The bikers in Asia are completely tarped up. Mittens, socks with sandals, a blanket/skirt thing that they wrap around their waist and secure with velcro, etc. is the typical outfit you see while they drive. They all have protective attire that they keep in their bike so that when they're about the drive somewhere, they cover up every inch of themselves and their children. It is so hilarious to me that they are bundling up like that in sweltering heat just to avoid the slightest tan. In Northern countries like Canada, the industry for tanning and self-tanners, bronzing makeup etc. is massive. I consider protecting your skin from sun damage to be crucial, but the following pictures are just priceless.
Here are some popular 'beautiful' people that I was exposed to frequently while travelling through Asia. Check them out and compare them to the pictures from the beginning of the article!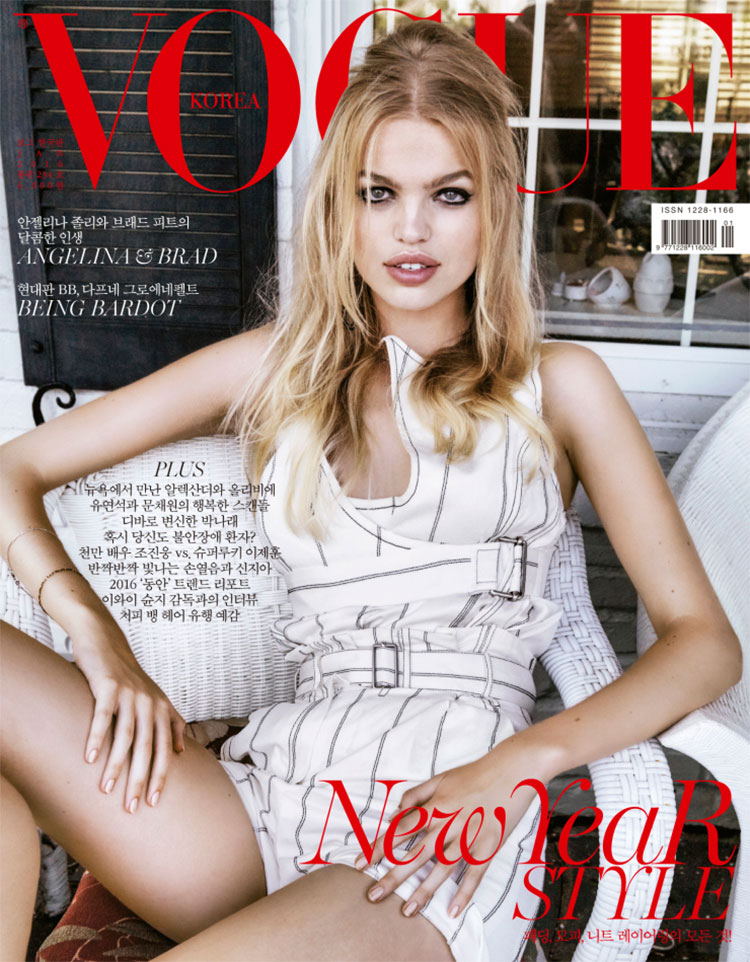 One of the nights we went to a skybar in Vietnam called "Chill". It was interesting to catch the entrance of a group of Vietnamese "it" girls as they entered the club wearing Versace gowns and Chanel clutches. The entire room stopped and turned to watch them walk to their booth, they were clearly the most admired women in town. Can you imagine what they looked like? You guessed it- long bleached hair (or light brown), tall, thin, translucent skin, big eyes and some even sported light blue coloured contacts. To be honest, it looked a bit freaky to me because they were trying to look the exact opposite of what they were born with. Of course, to the Asian crowd, these girls were absolute perfection! Just watching the Asian club-goers staring at them, I could tell that every Asian women there wanted to be them and every Asian man wanted to be with them.
There is a small Korean community in Vietnam called SkyGarden. One afternoon, I sat with a friend in one of the popular cafes to have lunch  just on time to catch what it seemed like to be the Real Housewives of South Korea's happy hour! It was like a fashion show of all the newest Louis Vuitton, Chanel, Tom Ford, and Hermes collections. Along with the fashion, I got to notice the most popular plastic surgeries amongst the crowd. The major one is eye enhancement surgery (partial removal of the upper  and lower lids to vertically increase eye size.
Just an FYI, these women were gorgeous and I'm not making fun of plastic surgery but rather pointing out how interesting it is to see what type of look that they strive for. Meanwhile, in North America, we are all pros at the cat eye makeup trick in attempt to give our eyes a longer, sexier look– a look that Asians are naturally born with!
In the big cities I visited in Asia (Singapore, Ho Chi Minh, Bangkok), I saw so many ads for something called Snail Cream. I looked into it at the beauty supply stores and found out it was a very expensive cream that is taken from the trail of sludge that snails leave behind them. This product is flying off the shelves in Asia! Asian consumers love anything that whitens their skin and snail cream does just that. There are also a huge market for oral supplements, deodorants, body lotion, face wash, etc. that you can buy to help lighten skin. This is literally the opposite market as Northern America. I couldn't find anything in the supermarket without bleaching agents in it! I accidentally bought a whitening face wash because I recognized it as an American brand and didn't think that it was adapted for a foreign market. This face wash was by Olay and I was too scared to use it once I realized the "whitening" label.
Another mishap of culture differences occurred when I went for a facial at a luxurious spa in Vietnam. The aestheticians must have disliked my new freshly tanned complexion I worked on while touring the beaches of Thailand. I ended up walking out of the facial to shocked looks on my friends' faces who were waiting for me in the waiting room. I looked in the mirror and found my face to be three shades lighter than the rest of my body! We were all cracking up because it was such a culture shock. The workers must've used a bleaching mask because my skin was way too white to be just a brightening from a good scrub. Scary! On a positive note, I was now 20 times more beautiful in the Asian culture now compared to how I looked walking into that spa. Funny!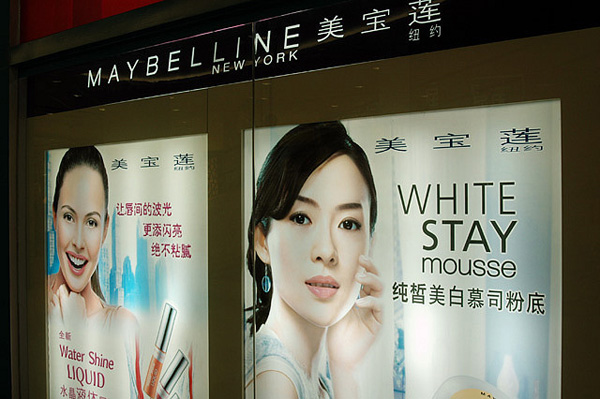 In conclusion, no matter how you were born, you are beautiful. Somewhere around the world, someone wants to look more like you even though you may want to look more like them. If you ever get the rare chance to visit a country with low media influence, the standards of beauty are much more ideal (in my opinion). For example, Cuba, a communist country with no advertisements that shape the way their people view beauty. To Cubans, beauty is formed by your health, how your environment makes you feel, how you dance, if your parents raised you encouraging you that you are beautiful, etc.. and that is the most beautiful culture in my opinion. Maybe we need to focus less on physical appearance and more on how we feel to make us beautiful! For me, beauty is achieved through self confidence and good health before anything. I hope you liked this post and let me know your opinion 🙂
Traveling to Asia and understanding their ideal of beauty, I got to learn beauty tricks, tips, and natural products that they use. Go to my page to read Beauty Secrets I Stole from Asia (COMING SOON!!!)